About Doug Moore Homes, Inc.
In 1993 when I started building, a requirement of getting licensed was attending various classes on a variety of construction related topics. One piece of early advice was "Never name your company after yourself—it makes you sound small". From the beginning, small has suited me just fine. For now and the foreseeable future, I hope to remain just that way.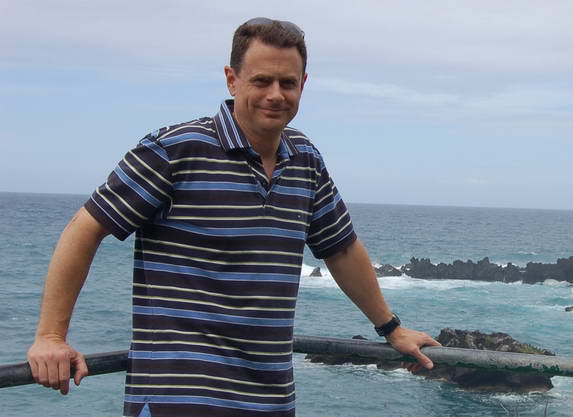 Perhaps like others before me, I put my name on the company to represent the pride of my work and my willingness to stand behind what I build. When I refer to "our" or "we", it is primarily a reference to my wife, my college sweetheart. But it's also a reference to my kids who pitch in when they can and obviously sacrifice some quality time. And it's a reference to a whole list of tradesmen who I typically work with over and over in order to finish a product for which we can both be proud.
Our mission statement is simple, we want to build a home with good value and make your home buying or building experience a pleasant memory. We want to help you remember that "you get what you pay for". Great amenities, quality, size, and location can all be had, but not at a moderate price. We can help you define reasonable objectives given your budget. Our biggest advantage is being flexible—not tied to doing business a specific way. We help educate along the way to make best use of the budget. We caution you about extras in the beginning knowing how much people enjoy spending more on things like lighting and carpet and appliances in the end.
My Story...
Doug Moore Homes, Inc., is owned and run by me, Doug Moore. Duh! After graduating from Texas A&M, Kathy and I moved to San Antonio, where we soon began searching out career opportunities. Kathy pursued banking and real estate and I followed my interests in personal computers. At the time, Radio Shack was one of the few marketing PCs and I soon landed a position in sales. Over the next four years, I held a variety of positions with several large companies in sales of PCs and then telecommunications systems, including private branching exchanges (PBXs) used by large companies.
In 1986, I went to work for a small data processing service bureau, which specialized in billing and rating services for independent telephone companies. I worked primarily in sales, but because it was a small company, I had other roles in customer service and support. I learned a tremendous amount and enjoyed the job immensely, but an entrepreneur spirit was growing within me. So in 1993, after much encouragement from family, we left all that was comfortable to us and moved to Oregon.
Mentors were waiting for me here in that my father and brother had both been building here for a number of years. They showed me the ropes and introduced me to many subcontractors, most of which I continue to use today. While Dad has retired, Glen Moore (of Quality GEM Homes, Inc.) continues to build and work on his own projects. Periodically, we team up and work together, or back each other up when the other needs assistance. So it is not unlikely to meet Glen or even Dad, on one of my jobsites.
My objectives since I began building is to build about a 50/50 mix of "spec" homes vs. presales or customs. That gives me the best of both worlds. On the one hand, I get to experiment with new designs or building techniques and make all of my own decisions. On the other, I get to work with a lot of wonderful people to help accomplish their goals and objectives. I find enormous satisfaction in doing this although it is certainly challenging at times to balance all of the interests.
I typically work with the same subcontractors over and over so there is a consistency in my product and I enjoy those relationships as well. There are pros and cons to this approach. Pros include getting service later if problems are encountered, fair pricing, known results, easier scheduling, etc. Cons include that it is not a low-bid situation or missed opportunities for better work or relationships at the same cost. Sure there are many ways to save money, but I believe the axiom that "you get what you pay for" holds true. I prefer working with the craftsmen who have pride in their work, and hope you place value in that too.
So I could go on and on about different building philosophies, but hope you are beginning to get the picture here. I am more than happy to address individual concerns and show you that you are getting excellent value in one of our homes. I like that I am able to give you personal service and you don't have to go through a chain of command to talk to a decision maker. I like that I am able to offer you personal service and the benefit of my experience to help shape your dream home. Purchasing is obviously a big decision for you and we wish you all the best as you make tough decisions about value and location, etc. Whatever we can do to assist you, we hope you let us know.